As promised I have a few of our different grape varietals from our three different vineyards.
When scrolling through the different photos you can see that there can be many differences observed between the grapevines.
First off the leaves:
The leaves can be different colours, shapes, the leaves can be round or the ends or sharp like shark teeth, the leaves can be glossy or more matte/fuzzy
Next the shoots:
The biggest difference is going to be between the different colour of shoots, but there can also be differences noticed at the nodes where the leaves and clusters protrude from the shoot, the tendrils coming out can also be different between grape varieties
Finally the grapes:
And last but not least the grape clusters will be a really good indicator of your grape varietal, once you have grapes after flowering, which I'll post later in the summer when we have some lovely grapes to show.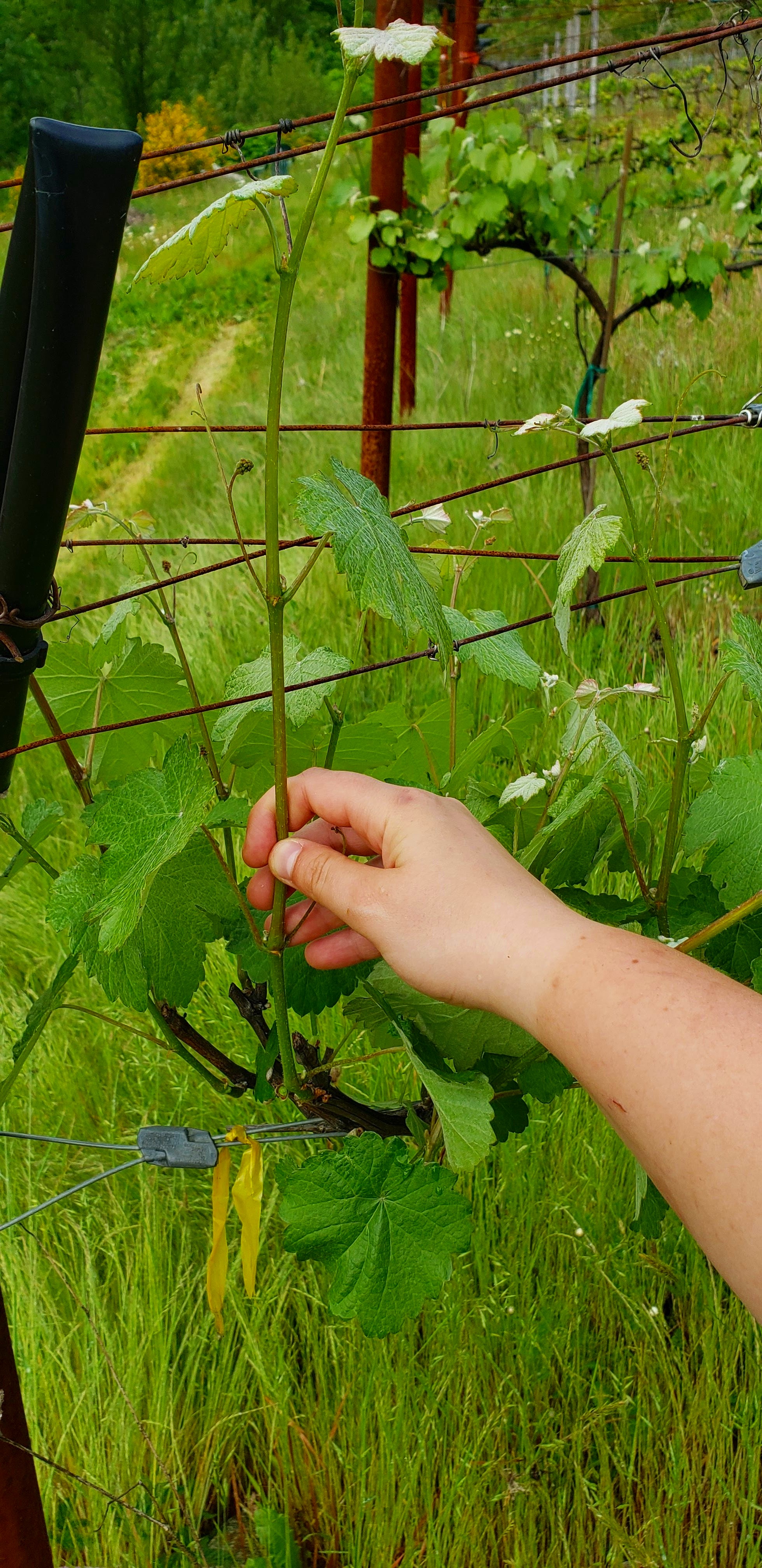 Hand for scale and ignore my lovely glove tan…
On average the grapes are about this height in two of our vineyards, lovely flower clusters on the shoots and it makes me excited for this up coming season. Our next task is getting a pre-bloom spray done on the vines that gives them a bit of nutrients for this year. That will happen this week before I go back to Ontario for my graduation ceremony. Once the spray goes on then we will do a bit of shoot thinning now that we can see which shoot have fruit clusters. And then the grapes will be off slowly increasing in size.
I can't forget to introduce my "supervisor"/vineyard dog Tawny. Our 11 year old golden retriever, who when she isn't with me in the vineyard can be found in the tasting room saying hello to everyone she meets because she loves people. She approves this message and says the vineyards are her favourite part of her day.
Cheers until next week!
Robin (and Tawny)