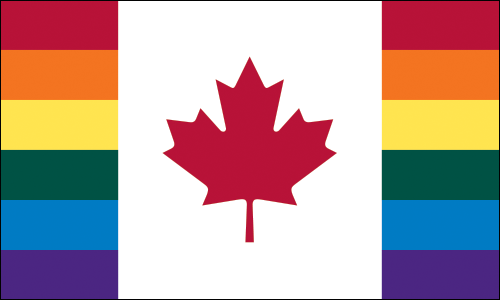 Canada is celebrating its 150th anniversary of confederation. As a Canadian, you can't help but feel pride for how far our country has come. In the last 150 years, our Canada has done some incredible things and we want to celebrate them.
In 1885, Canada has successfully hammered down its last spike on a railroad that would span the entire country. During the World War One Canadian's fought at Vimy Ridge and proved their worth as a nation. In 1942 during the Second World War, Canada stormed Juno beach on D-Day playing a tremendous role in aiding Europe. Since then we have created our own unique flag, watched Terry Fox run 143 days across Canada, hosted multiple Olympic games, legalized gay marriage country wide, and enacted a Charter of Rights and Freedoms to truly create a country that is called home proudly by so many different cultures.
Rocky Creek Winery is proud to be authentically Canadian focused on the region we live in and are so proud to call it our home. Our winery was created in Ladysmith in the basement of our suburban home on Vancouver Island and has since moved to bigger operations in Cowichan Bay on Vancouver Island. In our basement, we could have bought from all over the world and just imported grapes; but we chose to be Vancouver Island and all Canadian.
Our winery is all about family and our story comes from working in oil in gas in Calgary, Alberta to our own local winery on Vancouver Island, or as we like to say; "from corporate suits to gumboots". Vancouver Island is a fantastic region for wine and has a vast amount of wineries, particularly in the Cowichan Valley. Our winery is local and sustainable growing grapes only from the Cowichan Valley region. We are focused on our terroir and turning our own soil and grapes that we are surrounded by, into our end product of delicious and local wine. Our region in particular is a truly cool climate similar to the old world wines of France and Germany but with our own Canadian twist. We have 87 medals internationally to prove this for our winery.
It was as early as the 1800's that people had discovered Canada has a region for grapes, and therefore, wine. Ever since then Canada has been continuously discovering new regions for grapes and wine to be made. Even with wine being made for so long here in Canada we are still considered a "new emerging wine region," in comparison with majority of the famous wine regions throughout the globe. However the Canadian regions are rich and diverse and create unique and delicious wine varieties for everyone to enjoy. The regions we have across this country are: Lake Erie North Shore, Niagara Peninsula, Prince Edward County, Nova Scotia, Okanagan, Similkameen, Naramata Bench, Vancouver Island, and the Fraser Valley. Each and every one filled with so many unique wineries with completely different climates and varieties of grapes in
each one.
Canada may still be considered new in the way of wines but so is our country in
comparison with a many of the countries around the world; and like our country, our regions are incredible and one of a kind. We should not be forgotten about but celebrated as a truly spectacular and diverse. Cheers and Happy Birthday Canada.